3 tags
Celebrating 80 Years of Frankenstein
Ben Bussey introduces Brutal As Hell's 80th anniversary tribute to Frankenstein. November 21st 1931 – i.e. 80 years ago today – saw the theatrical release (not that there was any other kind back then) of Universal's Frankenstein, and popular culture has never been the same since. Yes, that is an absolute, inarguable fact. So often we deal in arguing the relative merits of a film, what is or...
5 tags
Blu-Ray Review: Straw Dogs (1971)
by Stephanie Scaife (Warning: Spoilers) Sam Peckinpah's most controversial film Straw Dogs finally makes its way on to Blu-Ray this week, just in time for its 40th anniversary and to coincide with the release of the remake (out in the UK on 4th November, and reviewed here). It was made during a difficult period in Peckinpah's life when he'd been blacklisted by Hollywood, after the...
5 tags
DVD Review: The Woman
by Keri O'Shea The internet may be a boon for film fans in many ways, but it can also be a curse; try avoiding the reviews and opinions of your peers when you're desperately trying not to form a verdict on a film you've yet to see and you'll understand what I mean. The Woman (2011) was just such a movie: it was, for many folk (including Ben!), the best thing at this year's FrightFest and...
7 tags
DVD Review: Mother's Day (2011)
by Aaron Williams How do you approach a film that has the words 'From the director of Saw II, III & IV' proudly emblazoned across its poster? That's a rhetorical question, obviously. I'm pleased to say this turned out to be one of the more surprisingly pleasing guilty horror pleasures I've encountered this year. I have yet to see director Darren Lynn Bousman's Repo! The Genetic Opera...
5 tags
DVD Review: Red White & Blue
Review by Ben Bussey Red White & Blue is the story of Erica (Amanda Fuller) and Nate (Noah Taylor), two neighbours in a crumbling apartment building, and Franki (Marc Senter), a guitarist in a struggling rock band. It takes place in Austin. Beyond that, I'm wary to mention anything of the plot. Simon Rumley's film is a difficult one to discuss without giving anything away, which might...
5 tags
Fantastic Fest 2011 Review: Human Centipede 2:...
by Britt Hayes Two years ago Tom Six premiered Human Centipede at Fantastic Fest, earning high praise for the button-pushing genre film and promising a more provocative and brutal second film in the planned trilogy. This year Six is back with Human Centipede 2: Full Sequence. Six introduces his audience to Martin (Laurence R. Harvey), our depraved antagonist — and in an interesting move...
5 tags
Review: Straw Dogs
by Britt Hayes Screenwriter David Sumner and his actress wife, Amy (James Marsden and Kate Bosworth), leave Hollywood for Amy's childhood home in the south – a place where David can work on his latest screenplay in peace. Once they arrive, though, all the honey-coated nostalgia from Amy's youth quickly dissipates, as tensions escalate between the couple and the locals, including Amy's...
4 tags
Definitive Directors: Rob Zombie
Definitive Directors is an ongoing series here at Brutal as Hell, examining directors we feel are currently defining the genre. Every two weeks we'll present a director, take a look at their best work, and how their films are setting the standard for the future of horror. by Kayley Viteo Rob Zombie is certainly a controversial figure. Yet there's no denying — at least in my mind — that he's...
1 tag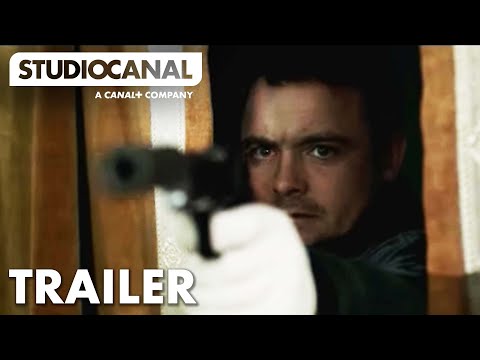 4 tags
Film Review: Contagion
by Britt Hayes Contagion, the new film from director Steven Soderbergh, starts with a sickly Gwyneth Paltrow on day 2 of the film's viral outbreak. From there we're introduced to a sampling of people affected by the virus: Paltrow's grieving husband and his daughter, an epidemiologist tracing the source of the outbreak, a blogger looking to profit off of a gullible and fearful public, the...
3 tags
Review: Apollo 18
by Britt Hayes According to NASA, the last documented mission to the moon was Apollo 17, but in 2011 eighty-four hours of footage was uploaded to the website www.LunarTruth.com, and that footage exposed us to a deeply guarded secret: There was another mission to the moon in 1972 – Apollo 18. Three astronauts (uncredited actors Warren Christie, Lloyd Owen, Ryan Robbins) were sent to collect...
6 tags
Read more FrightFest 2011 Review: The Woman
by Ben Bussey Within a suprisingly short distance of one another exist what would appear to be two polar opposites of human life. The Cleek family live an affluent and comfortable existence in their beautiful ranch home, whilst in the woods nearby a feral woman (McIntosh) exists day-by-day as a scavenger. Out hunting one morning, family patriach Chris Cleek (Bridgers) finds the woman in his...
6 tags
FrightFest 2011 Review: The Divide
by Stephanie Scaife If like me you have a penchant for post-apocalyptic narratives that are unrelentingly bleak and mercilessly grim, then The Divide is definitely the film for you. Xavier Gens made his name as part of the new wave of French horror filmmakers with his flawed but endearingly bonkers Frontier(s) which soon led to the inevitable call from Hollywood, culminating in the rather...
3 tags
FrightFest 2011 Review: Kill List
by Ben Bussey Contract killer Jay (Maskell) hasn't worked in months. He lives comfortably with his wife (Buring) and their son, but the debts are starting to pile up, not to mention the marital tensions. Anxious to avoid taking on a job after a bad experience on his last one, Jay resists any offers until the problems at home reach breaking point. Seeing no alternative, he accepts an offer...
1 tag
FrightFest 2011: Steph's Report (Part 1)
by Stephanie Scaife Traditionally the August bank holiday weekend is synonymous with the last hurrah of summer, people insist on BBQing come rain or shine and enjoy the three day weekend relaxing and hoping for sunshine. For me however it means one thing… FrightFest, the UK's best known and largest genre film festival.  I've been coming to FrightFest since 2003 when it was still housed at ...
1 tag
6 tags
Review: Fright Night
by Britt Hayes The opening credits of Fright Night pan over a desolate Las Vegas desert and focus in on a perfectly contained slice of suburbia with the bright, flickering lights of the city hovering in the periphery like a foreign and exotic destination. It provides the audience with a startlingly isolated context. This opening credits sequence also features the only stunning use of 3D in...
3 tags
Watch
The Woman In Black trailer
6 tags
Definitive Directors: Guillermo del Toro
by Ben Bussey It might seem incongruous, after the first two Definitive Directors articles celebrated the work of two independent filmmakers working on the comparative fringe of the industry, to now give similar treatment to a world-renowned director with several eight-figure budget films under his belt so far and doubtless more to come. But great filmmaking is great filmmaking, be it...
5 tags
UK DVD Review: Hatchet 2
by Aaron Williams And so we have another entry from director Adam Green and the 'Hatchet Army'. On some  American posters Green has even seen fit to fit his name just above the title à laJohn Carpenter, seemingly under the impression his 'household name' should be enough to sell the damn thing by now.  I've watched many a sub par low budget slasher, so why does this piss me off so much?...
4 tags
Tattoos Come Alive in Canadian Indie Horror...
by Marc Patterson There have been a small handful of films made over the years about tattoos taking on a life of their own. I've always found these films to be conceptually interesting, since tattoos often carry deep meaning to the bearer, ones that are often tied to a persons sense of identity, but Comforting Skin appears to be the first film to execute on the idea solidly. The two line...
4 tags
Film Review: Final Destination 5
by Kayley Viteo I have a soft spot for the Final Destination franchise. Don't get me wrong, I'm well aware that at least half of the movies have been downright bad (four is by far the worst of the bunch), but I never really care because I'm entertained. Final Destination always gives me exactly what I expect: spoiled, pretty kids dying in incredibly inventive ways. If you don't know the...
Slash & Dine Mix Up a Grave Robbing Milkshake!
Any fan knows that it's not easy to find a good horror film that was made in the last few years. While everything is being remade, made into sequels or just plain bad nowadays, we bring you a solid, original feature- I Sell the Dead. Arthur Blake (Dominic Monaghan) and Willie Grimes (Larry Fessenden) are grave robbers, digging up fresh remains for profit, but while they're out looking for the...
4 tags
DVD Review: Softcore Sci-Fi Silliness in...
by Ben Bussey Sukekiyo (Yuuya Tokumoto) is not the greatest android in the world. The third robotic manservant of his household, he is neither as charming as Number 1, nor as physically powerful as Number 2, but he has one quality they lack: feelings. Specifically, he has feelings toward their mistress, the fabulously wealthy young heiress Tamayo (Mahiro Aine). To say Tamayo lives a...
8 tags
Definitive Directors: Adam Mason
Definitive Directors is an ongoing series here at Brutal as Hell, examining directors we feel are currently defining the genre. Every two weeks we'll present a director, take a look at their best work, and how their films are setting the standard for the future of horror. Adam Mason by Keri O'Shea He may have relocated Stateside in recent years, but writer/director Adam Mason is...
6 tags
Slash & Dine: Welcome to Stake Land, Kid
Director Jim Mickle and co-writer/lead Nick Damici have gone beyond the "horror" and "vampire" genre cliches to create a post-apocolyptic road movie that kicks major ass. Stake Land builds you up with scenes of laughing, ice cream and dancing that give the characters and audience hope of a New Eden and then literally comes crashing back down to the reality of vicious, blood-thirsty...
snowsensei asked: I'm sure you get asked this a lot, but I really like horror movies, but probably haven't seen a lot of the obscure stuff. What movies would you really recommend as favorites (outside of torture movies like Hostel and Saw)?
3 tags
Film Review: Bellflower
"What if it blows up or something?" "Then we'll be on fire." The running theme through Bellflower is blowing shit up; whether it's with a flamethrower or a bad-ass post-apocalyptic car lovingly dubbed 'Mother Medusa' or things more subjectively tangible, like a relationship with a girl who eats crickets for fun. Woodrow (Glodell, who also wrote and directed) and Aiden (Dawson) are two...
2 tags
3 tags
5 tags
UK DVD Review: Evil Rising (AKA Sauna)
by Keri O'Shea  It's a rare treat to come across a film like Evil Rising (more on that damn title change anon): a project with unusual vision and high production values such as this comes around but seldom. This is definitely not your typical horror movie fare: Evil Rising has many elements in common with art house as well as horror. An ambitious, allegorical story with a...
Guest Editorial: Reclaiming Horror? From What?
by Jeff Martin I realize this is old news by now and this year's Comic-Con is but another panel in the graphic novel of history, but I read something that really stuck in my craw and, as usual, I have an unnatural urge to share. Be glad you aren't around when my exhibitionist tendencies show up; that's an urge to share you want no part of. Think Chief Wahoo McDaniel. Hot. The article that...
Watch
Knights of Badassdom Trailer
5 tags
DVD Review: F.W. Murnau's The Haunted Castle AKA...
by Keri O'Shea An incredible ninety years old, The Haunted Castle predates what is arguably director and auteur F. W. Murnau's best-known work, Nosferatu (1922) and also diverges from it in style in several ways. Originally adapted from a semi-successful Rudolf Stratz novel, it does have its share of feminine histrionics and a few great early horror sequences, but by and large it is...
5 tags
Slash & Dine: The Monster Demands a Mate!
By Nicole & Megan This Slash & Dine post is a very special one for us. We would like to dedicate it to our beautiful friend Jess, who married the nicest mean guy we know, Steve, earlier this year on Friday the 13th. We can't think of a better way to show them and the rest of our horror-lovin' brides out there how happy we are for you, than to bring you a gore filled wedding feast...
4 tags
Mandom: 'Riki-Oh: The Story of Ricky'
by Todd Wieneke Sometimes the best compliment is one that appears to be a slight. Such is the case of Riki-Oh: The Story of Ricky, during which one will likely utter the following at least once: "What the fuck?!" From the opening strands of a cue so dark and ominous it could have been the entrance theme for a late '80s WWF monster heel (think Earthquake or Vader, but I'd rather you didn't...
5 tags
UK Blu-Ray Review: Brian De Palma's 'Obsession'
by Stephanie Scaife Yet again we are treated to another fine Blu-Ray release from the ever expanding Arrow Video label. This time it is the turn of Brian De Palma's Obsession, a lesser known film that sits comfortably within De Palma's varied oeuvre, which ranges from the highs of Scarface to the lows of Mission to Mars. Ostensibly a reworking of Hitchcock's Vertigo, Obsession is an overly...
5 tags
Definitive Directors: Ti West
by Britt Hayes Welcome to our newest column here at Brutal as Hell: Definitive Directors. In this series we'll take a look at directors who we feel are currently defining the horror genre. Each entry will present a director, their best work and how that work is setting the standard for the future of horror. Ti West Ti West entered the scene in 2005 with The Roost, a divisive little horror...
5 tags
UK DVD Review: Strigoi
by Aaron Williams Having been involved in film making myself, I know only all too well how much of a battle it is bringing your precious vision to the screen, especially when you lack the fundamental basics needed such as a budget. This is probably the reason why whenever I sit down to give one of these independent horror films a shot, I want to like them. How maddening it must be to pour...
4 tags
Film Review: Quarantine 2
by Kayley Viteo I knew going into it that choosing Quarantine 2 as my first horror movie after a self-imposed exile in order to focus on graduate school was perhaps not the wisest idea I've ever had. I was right for several reasons, the first of which being that there isn't much to the plot; it's Quarantine, except it starts on a plane and takes place only hours after the incident in the...
4 tags
Editorial: What a Horror Reviewer Does
by Keri O'Shea It's not a new thing for irate horror directors to take on their critics: as an extreme example of this, in 2006 Uwe Boll challenged – and apparently beat – five of his most vocal critics in a series of boxing matches. Most reviewers, it's fair to say, will not end up in the ring with directors whose work they've criticised, but it's not uncommon to be on the receiving...
5 tags
UK Blu-Ray Review: Tobe Hooper's 'The Funhouse'
by Stephanie Scaife Tobe Hooper is an incredibly inconsistent filmmaker; when he is good he is very, very good (The Texas Chain Saw Massacre, Poltergeist) but when he is bad he is horrid (The Mangler, Mortuary etc.) So I entered into The Funhouse with some trepidation, only to find myself pleasantly surprised. Released in 1981 during the heyday of the slasher film, The Funhouse could so ...